Description:
Multiple instant drinking straws automatic packing machine straws in one pack bag film packaging equipment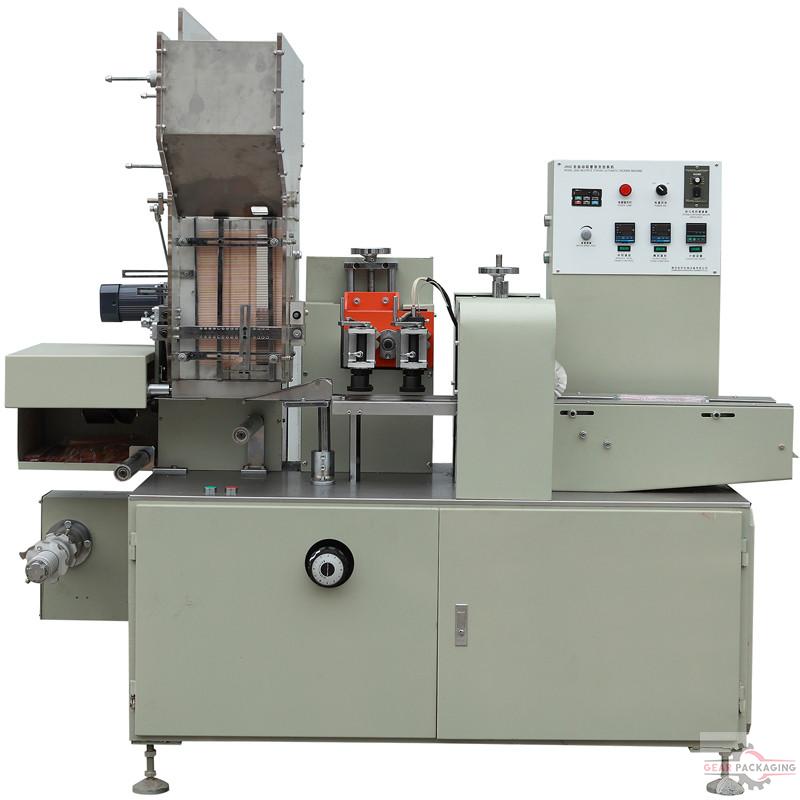 JX42 series is an automatic machine for packing multiple straws. The machine is composed of drive motor, system, automatic tension film release and reel device, feeding section, sealing and cutting section, conveyor belt etc.
Characteristics
1. It can finish packing and sealing at one time.
2. Automatic counting.
3. Adjustable packing speed and packing length.
4. Easy operation.
Parameter
Driving motor

0.75kw/control by frequency converter

Power: 220V

Capacity

2-16 pcs/package

60-100 package/min

16-50 pcs/package

30-60 package/min

Packing method

Three side sealing

The edge has twoshape: smooth or tooth

Packing material

BOPP film

Width of packing

Can be customized by client

Specification of drinking straw

Diameter: 3-6mm

Length: 80-250mm

Machine size

1800*800*1700mm

Weight: 400kg
Packing straw samples: