Description:
Herbal corn fruit chili powder grinding sugar salt powder milling pepper grinding pulverizer milling machine
Model:GP-MS20B
Capacity 60-150kg/h
Speed of mainshaft 4500r/min
Feed particle size <6mm
Grinding fineness 40-120mesh
Crushing motor 4kw
Machine size(mm) 550*600*1250
Material Stainless steel
Weight 250kg
This machine has a wide application and is widely used for pharmaceutical industry, chemical industry, foodstuff industry, grain industry and so on.
1. Pharmacy: herb powder, medicine powder .etc.
2. Chemistry: plastic powder, nylon powder .etc
3. Foodstuff: coffee beans, spices, corn, leaves, wheat, cassava, rice, sugar, salt .etc.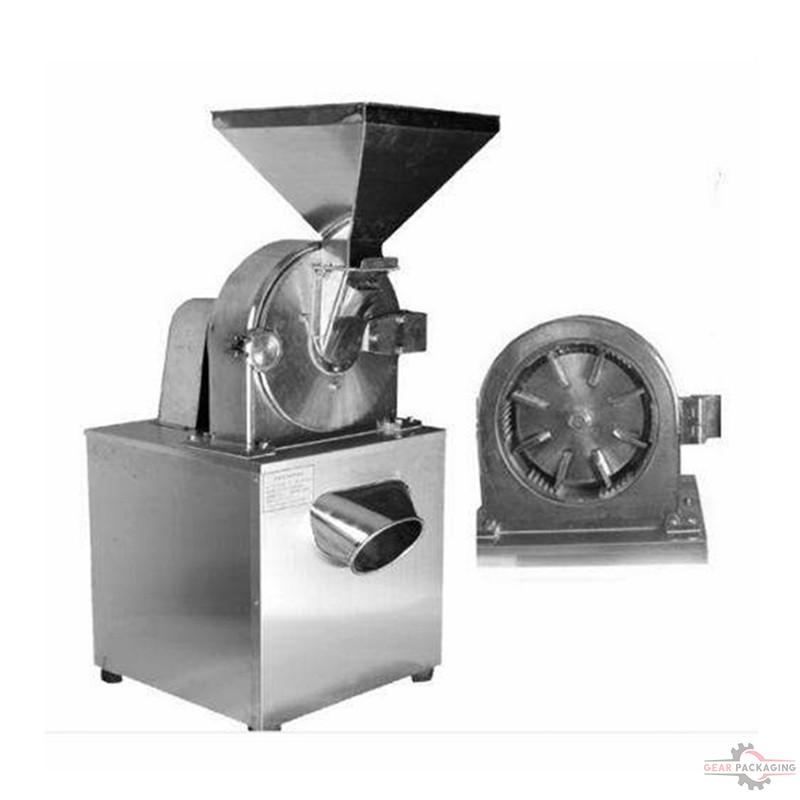 Characteristics of sugar grinding machine:
The crushing chamber is equipped with wind wheel type high~speed rotating cutters, so that the airflow in the chamber is strong enough to eliminate any heat in the chamber. It possesses the merits of smooth operating, dismantling and assembling, low noise and good crushing efficiency.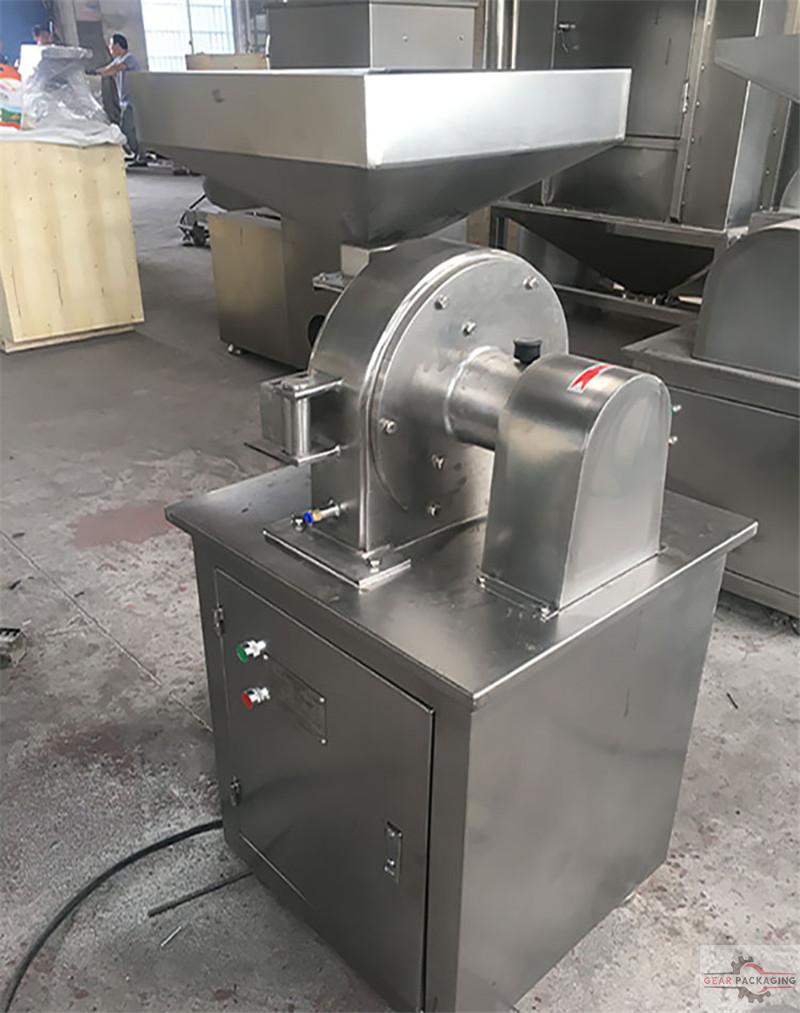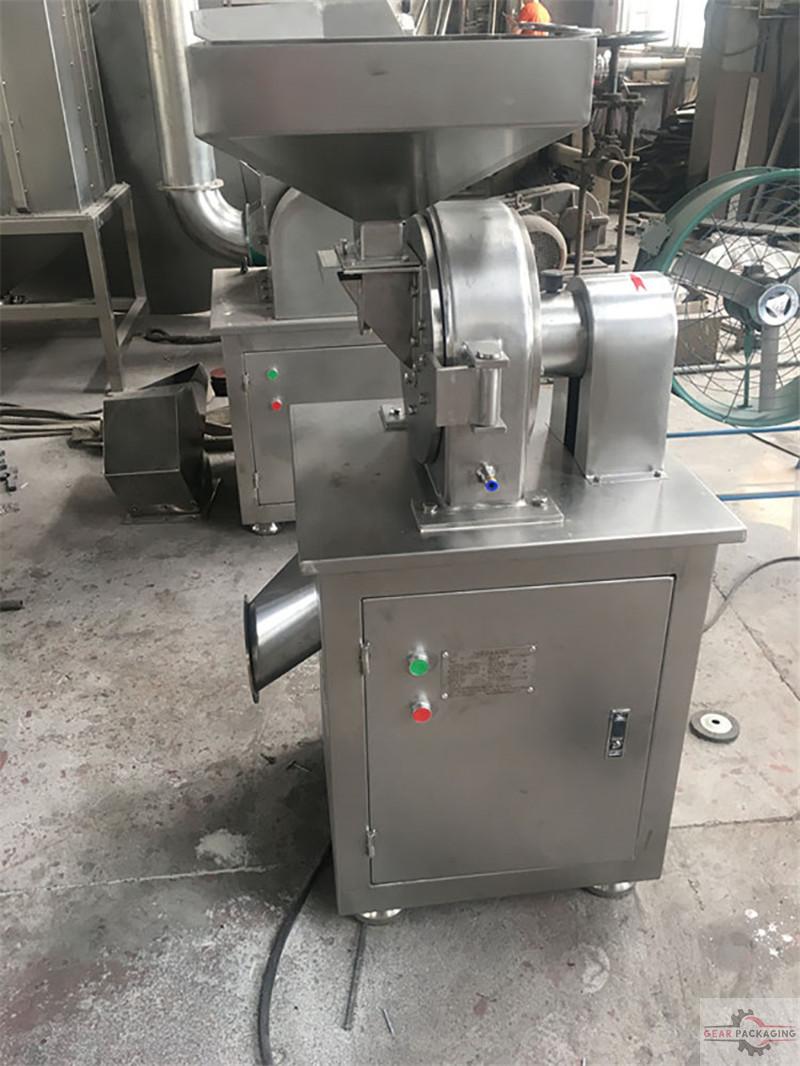 Working Method of sugar grinding machine:
The machine uses the relative movement between the active and fixed fluted disc to impact, grind and crush the target materials;
Feeding material is discharged directly from the grinding chamber of the main frame;
Those final products from the machine meet national requirement and GMP standard.
Features of the sugar grinding machine:
1 Compact shape, parts reqair and replacement easy.
2 Mechanical stability, low energy consumption, crushed, crush phenomenon, not raise he crushed temperature.
3 Lower energy consumption,compared with the traditional omnipotent pulverize, it could save 30% power.
4 Equipment structure compact, floor space small.
5 In crushing box no stitch line, no dead space, easy to unpick and wash, disinfect, change variety expediently, meet with the GMP standard.
6 Negative pressure products, no dust pollute, good environment.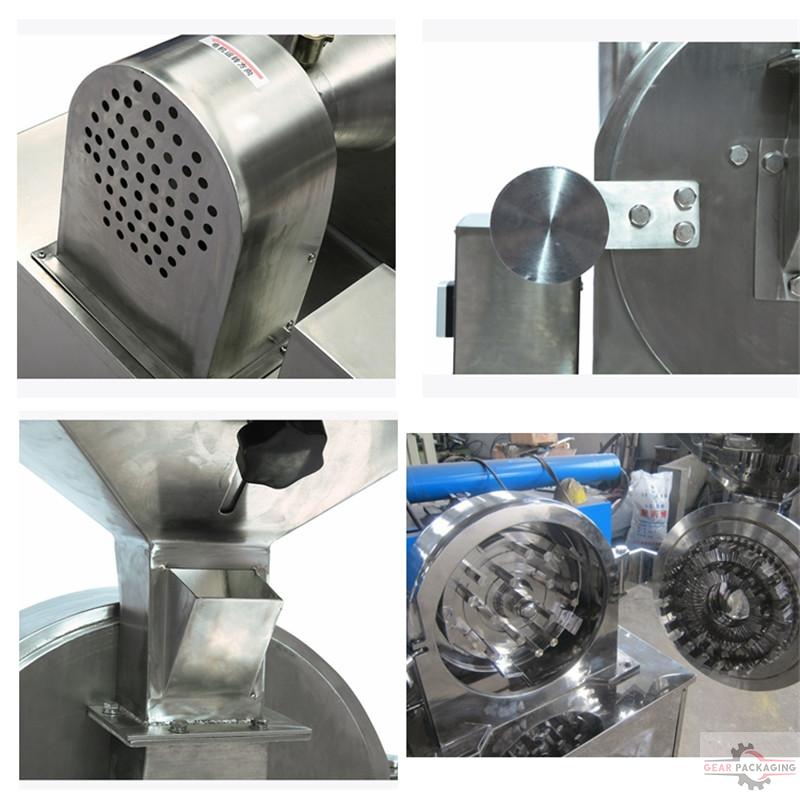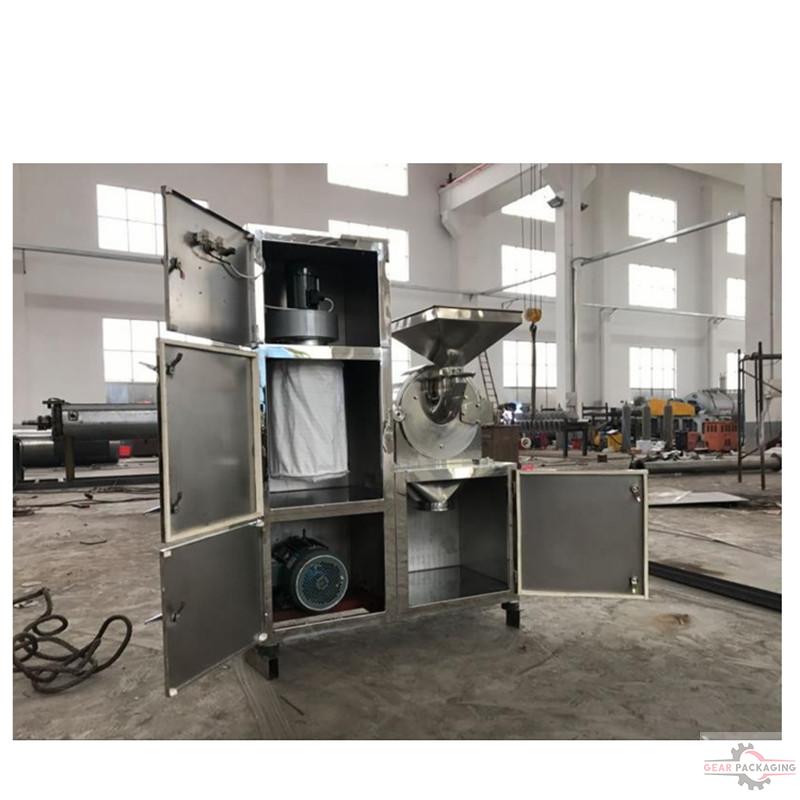 Parameters of the sugar grinding machine: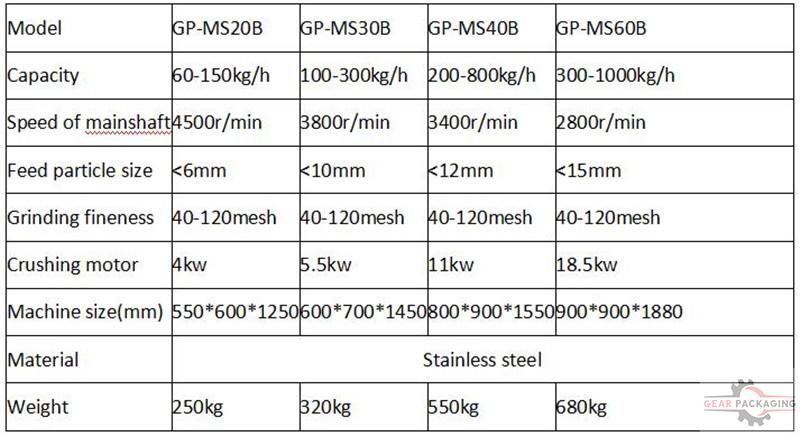 The milling machine suitable for many materials: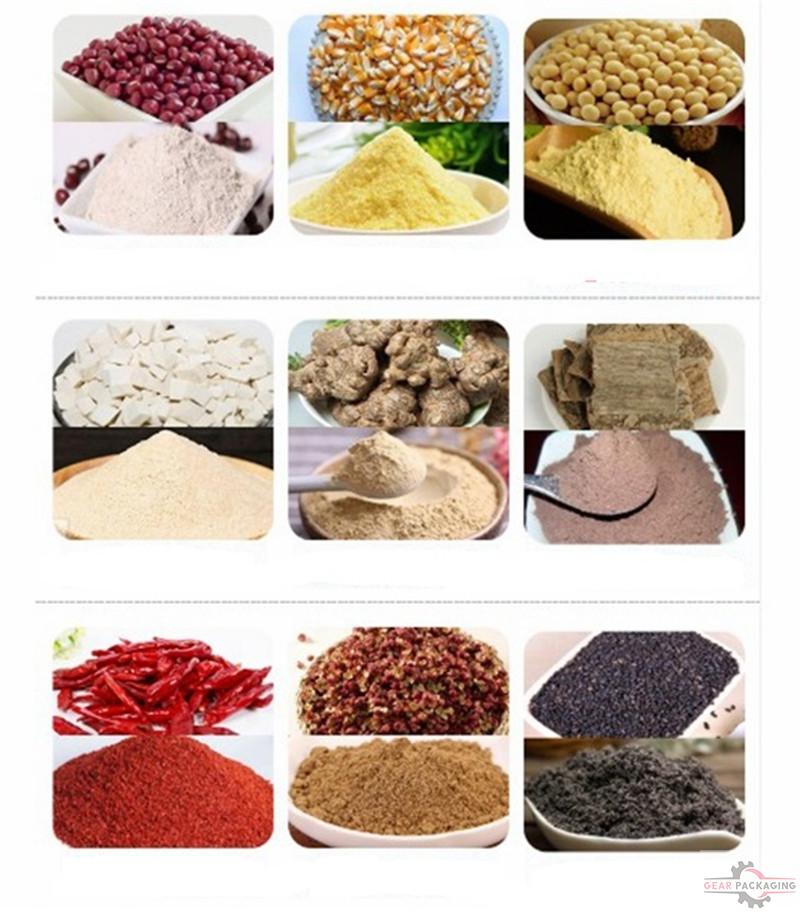 Packaging & Shipping