Description:
Bottle/vaporizer/atomizer/cartridge refill machine filling co2 catridge vapor cartomized filling machine with heating tank.
Model

GP-F99




Driven Type

Electric

Motor system

Stempper Motor

Power Supply

Full voltage AC110 ~ 240V 300W

Working Temperature

5 – 40 °C

Machine working presure

0.2 - 1.0 Pa

Working Range X/Y/Z(mm)

X300*Y300*Z100mm

I/O signal port

24in / 22out

Working Relative Humidity

20 – 90% no condensation

Control method

PTP & CP

Extended Storage

2 GB

External Communication

SD Card

Speed

X & Y/Z (mm/sec): 0.1~800/ 500

Interpolation function

3 axes(suit for 3D requirement)

positioning accuracy

0.05mm

Repetitive positioning accuracy

±0.03mm

Size

L550*W550*Z580mm

Robot Weight (kg)

90 -100KG

Packaging Type

Wooden Case package

Function

Can connected into production line

Machine Structure

Filling ,spout pressing ,outer cap capping

Throughput

Can be adjusted manually

Application

Cartridges/ vape pens/ Capsules/ Jars /Syringes

Working life

Over 10 years

Standard set include

1 x Fill machine

1 x Pressure barrel (Can be customized, 8L/4L/500ml, etc)

1 x Prime valve

1 x 3 meters Oil tube

1 x 3 meter Air tube

1 x Custom jig

1 x Filling needle kit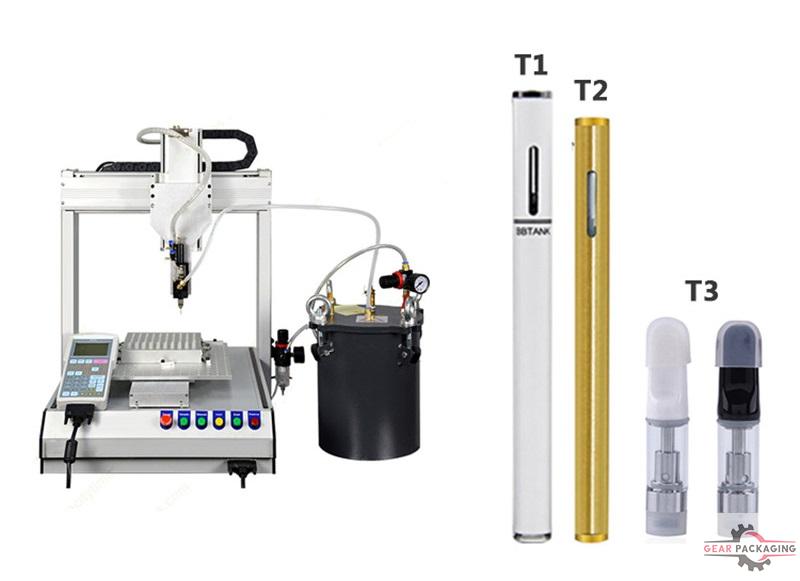 Note: The component of the machine you want to add is available, and we can custom the jigs and barrel according to your requirements.
Features of Filling machine MODEL GP-F99:
A: Automatic filling machine, 3 optional heating elements.
1) Heating needle
2) Heating barrel
3) Heating transfer pipe
B: Capping function For CE3 atomizer, G2 cartridge
C: Can fill CBD oil to universal 510 cartridges, empty vape pens, Capsules, Syringes
D: 1 time can fill 100 pcs / 225 pcs (custom jigs)
E: Easy to operate, professional videos on Youtube to view
F: Already test 20000 pcs our CBD oil cartridge , 100% no leakage after filling
G: With english instruction manual to tell how to operate
H: Package with wooden case, no damage
Descriptions of Ocitytimes F1 Filling Machine:
1. Teach pendent in English interface, easy operation.
2. Dispense points, lines, surface, circles, arc, irregular curves, three axis controllable.
3. The software has array, horizontal move and rotate operation function.
4. Size of oil, speed of oil spread, dispensing time, time of halting dispensing can be arranged as per needs. With this method, glue exudation is quite stable with no glue leaking and dripping.
5. According to the production process, the working platform can be installed for positioning PIN, sole-plate heating and temperature regulating device.
Detail pictures: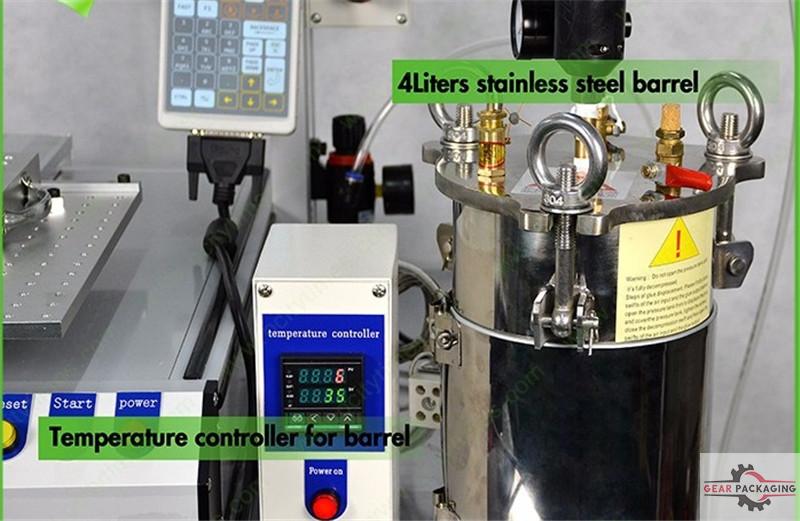 1. Filling capacity: If filling 0.5ml cartridge, it may take about 1-2 seconds to finish one cartridge, around 1800 pcs/hour.
2. Filling precise: +/-0.02ml
3. Handle thick oil: Full heating system (on needle, barrel, hose) to handle thick oil and you can choose one of the heating systems if your oil is not very thick.
4. Operation: Easy to operate, videos to teach you step by step.
5. Barrel options: 300ml, 500ml, 1L, 4L or customized size according to your needs.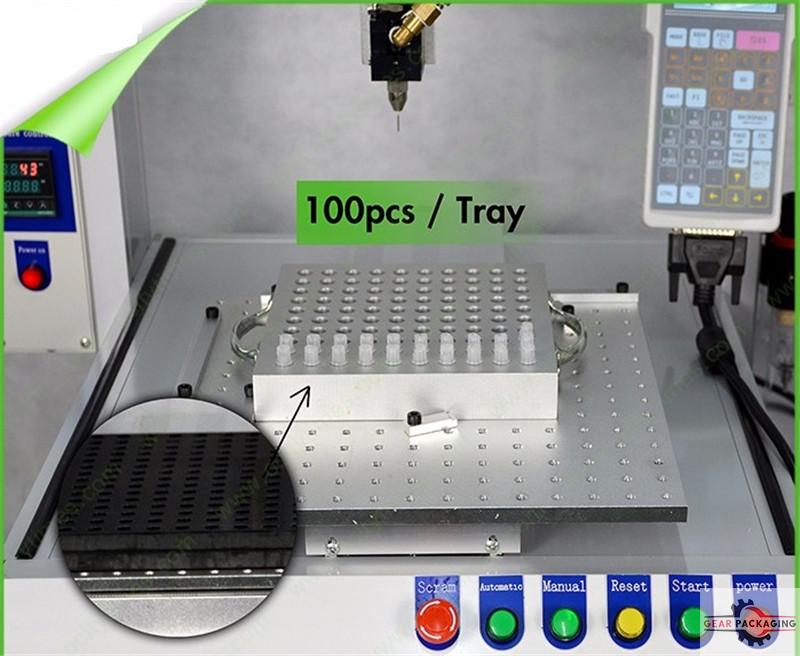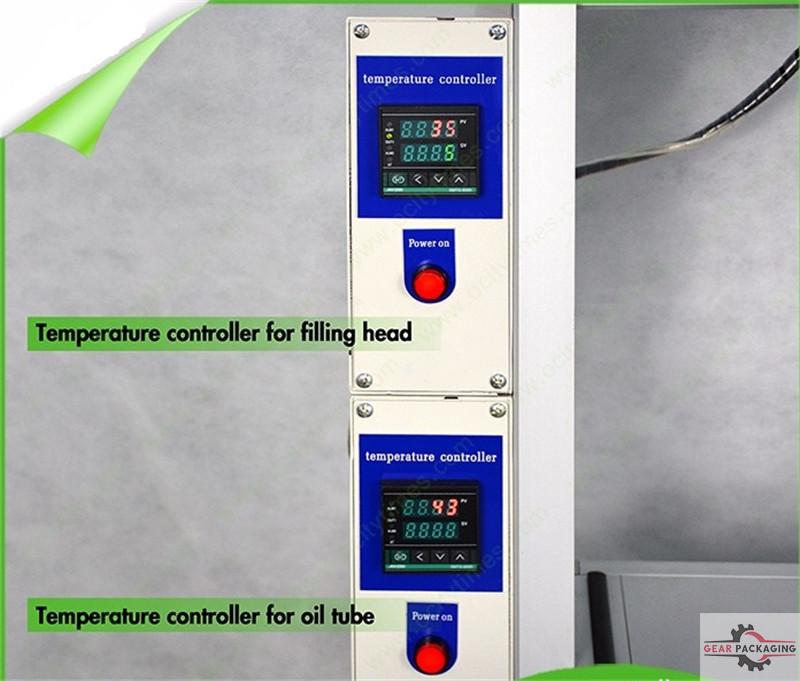 1)Fully automatic filling available for all cbd cartridges, disposable pens, syringes, oil bottles / containers, capsules etc.
2)Heating system & capping function are avaiable.
3) Customized tray/jig (100 pcs/tray or 225 pcs/tray or customized accordingly)
4) Can work with all thickness of oil perfectly.
5) High quality & Competitive price & Fast delivery.
6) Total solution: Can fill e cig oil / cbd oil / co2 oil etc.
Main part pictures: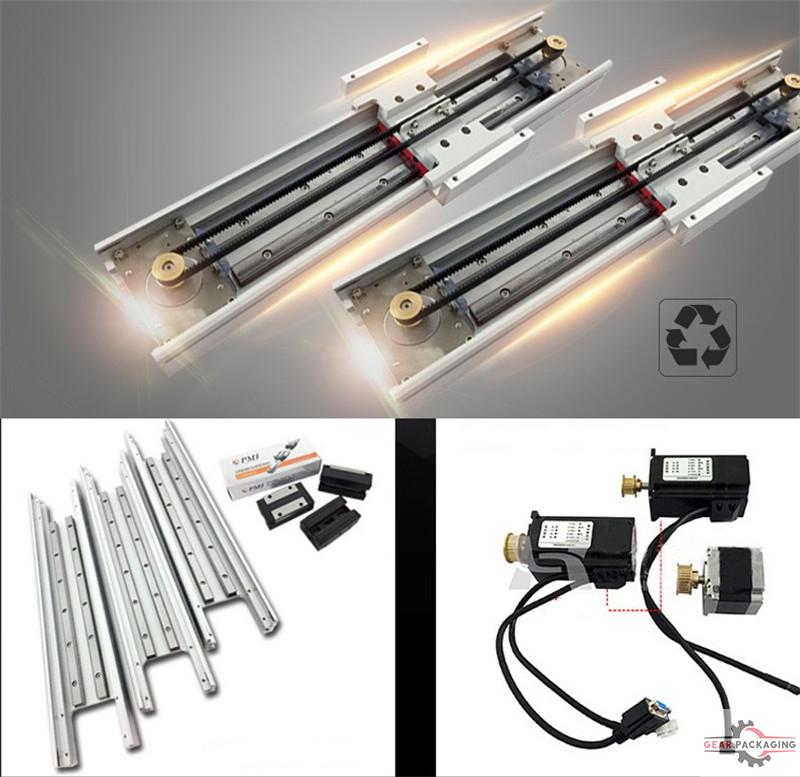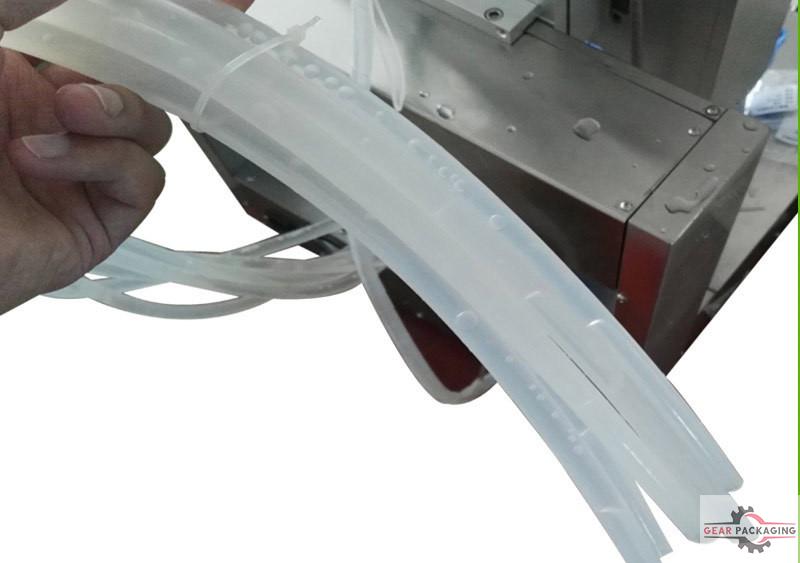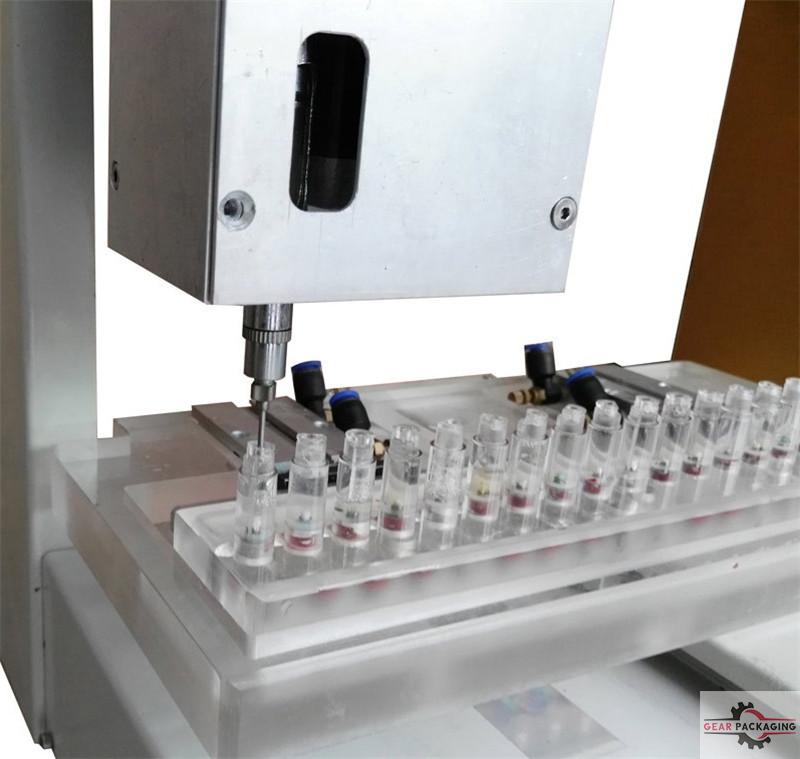 Final Sample pictreis: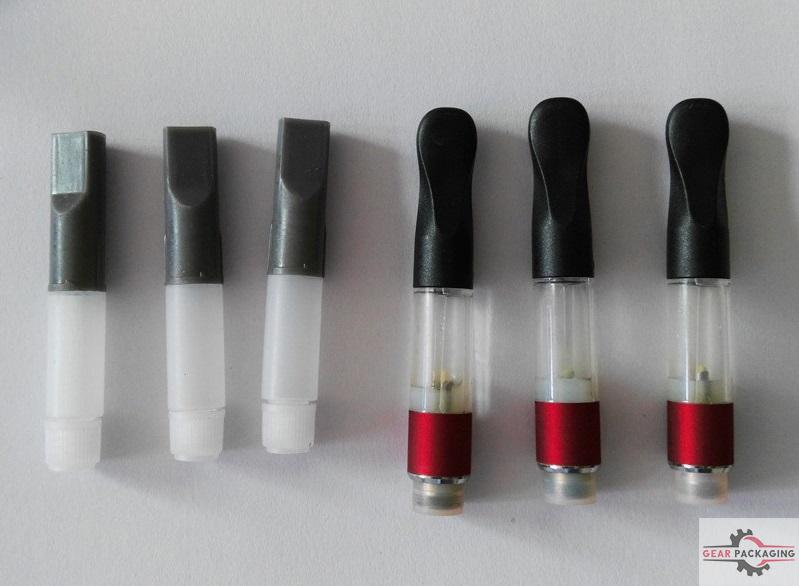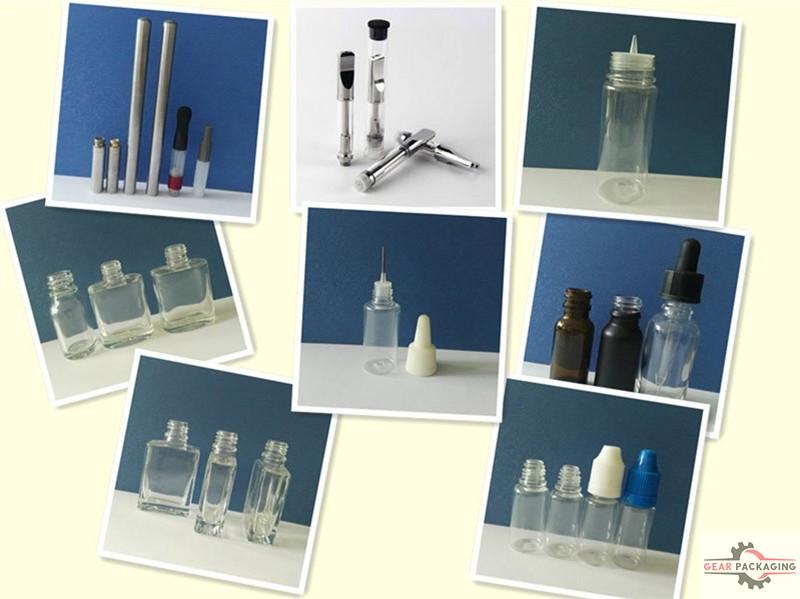 Other customized usage of filling machine: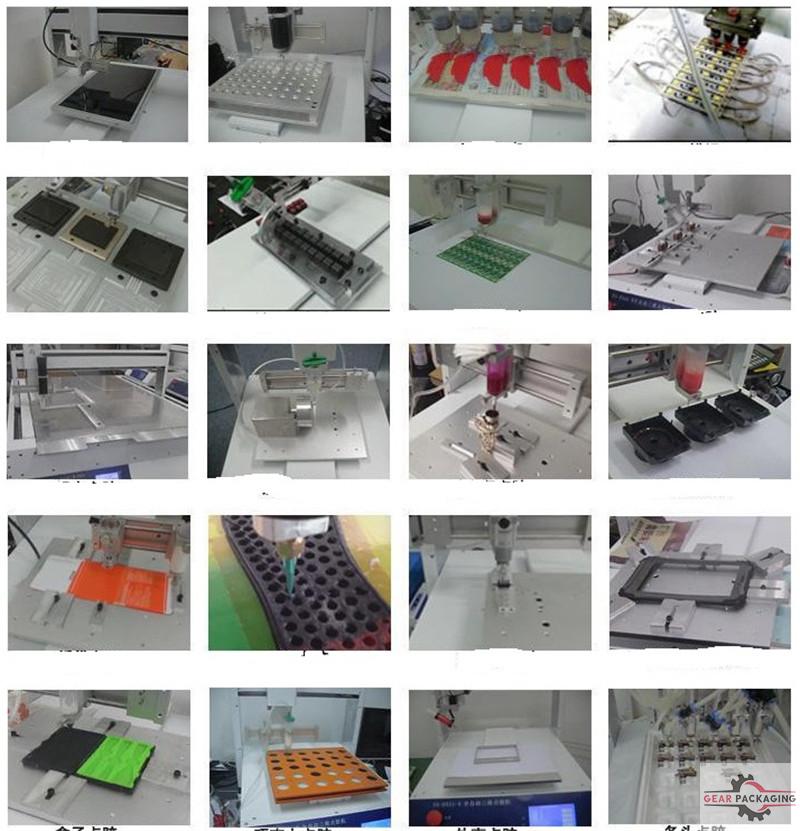 Application scope: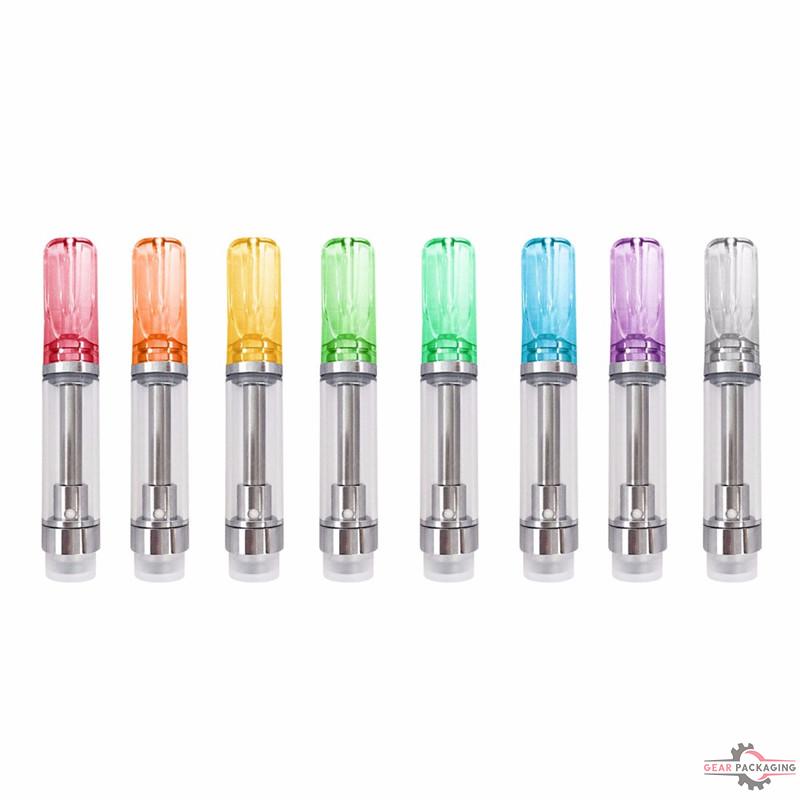 Shipping and package: