Description:
The cap pressing capping machine (Model:GP-CP06) is a device for realizing the gland function by placing it under the conveyor belt and keeping it in sync with the conveyor belt, and gradually tilting down through the gland chain plate. Gland.
1. The machine uses stainless steel chain plate as the conveyor belt and works reliably.
2, using the principle of synchronous chain plate gland, can cover all kinds of plastic anti-counterfeit cover without any scratches.
3. The body is made of stainless steel and has a beautiful appearance.
4. It runs synchronously with the filling line. It does not pour the bottle, does not leak the cover, and the cover quality is the same. Any bottle shape can be pressed.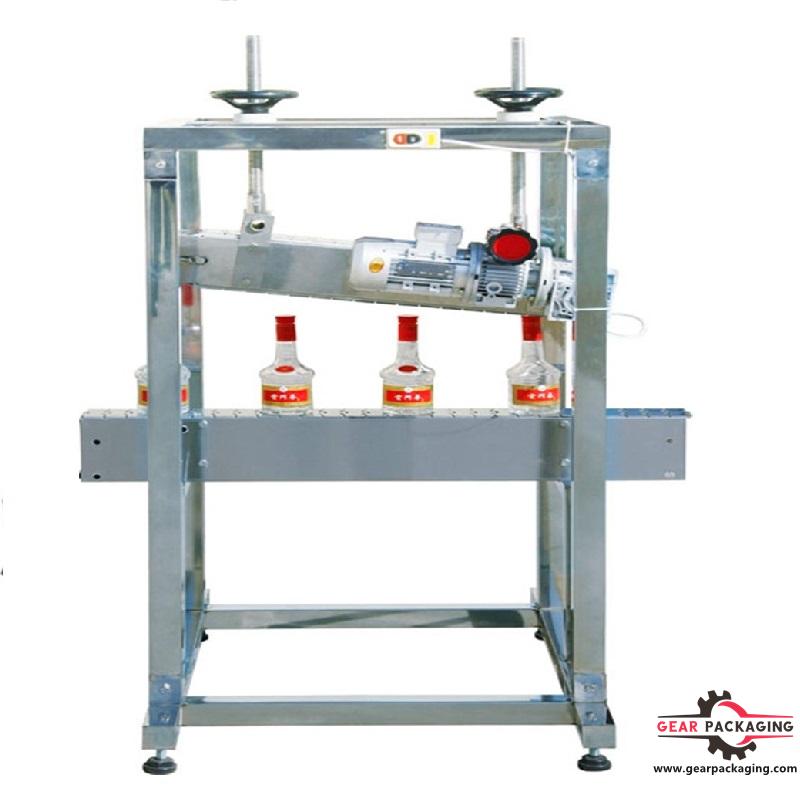 Product features: It has the characteristics of simple structure, reliable operation, convenient adjustment and good gland quality.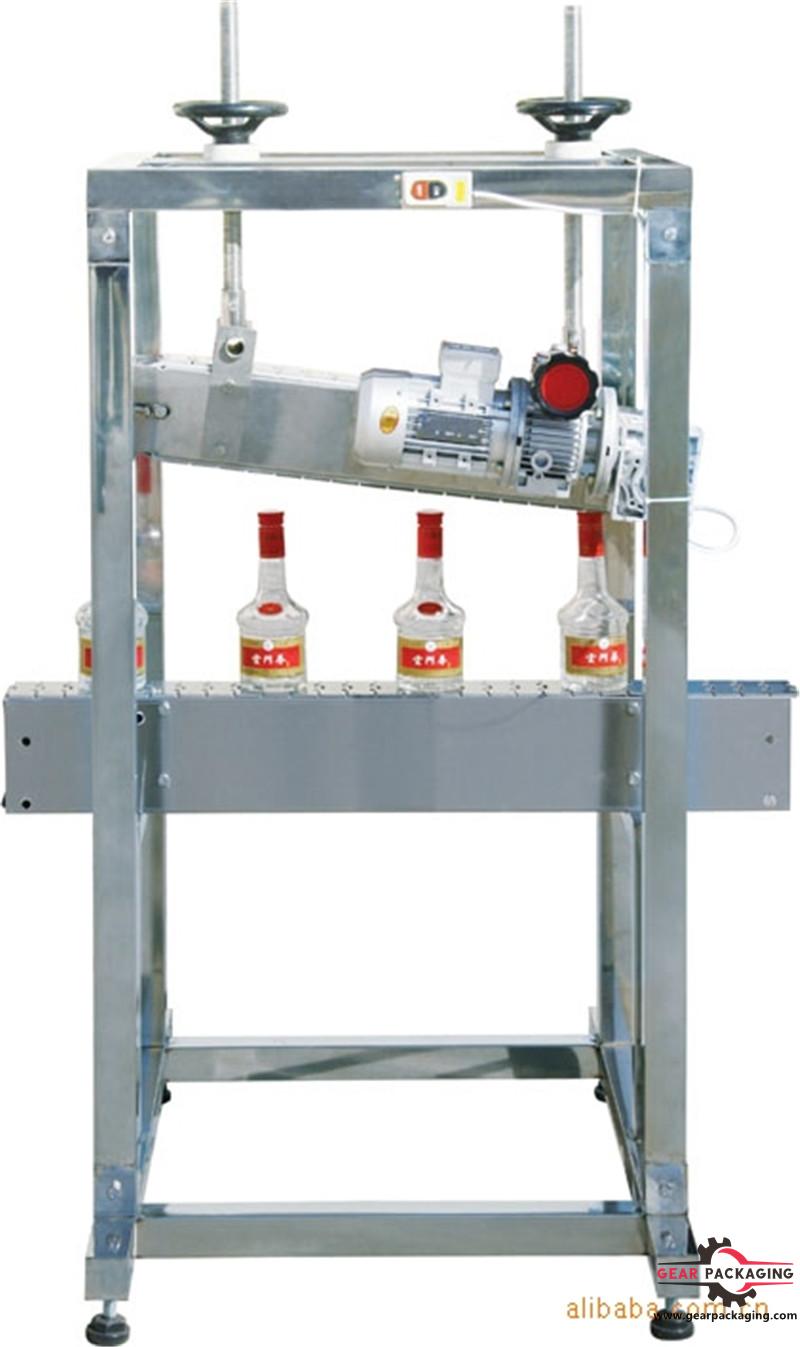 The main technical parameters:
1. Applicable bottle type: all kinds of shaped bottles.
2, bottle height: 160 ~ 320 mm (out of range can be customized)
3, speed control mode: stepless speed regulation
4, the whole machine power: 0.12 kW
5, external dimensions (length × width × height): 1000 × 600 × 1500 mm