Description:
Capsule tablet filling counting into bottles machine semi automatic tabletop counter sorter pills filler
Model: GP-CF02
Power Supply: 220 V 180W
Counting range :1-30 / bottles (from a few tablets of disc determined by the number of the number of tablets of holes)
Suit for capsule: 00 # -5 # (set to be the number of tablets and capsules corresponding to)
Max tablet size :20mm*4mm
Max capsule size:24*8mm
Maxiumum count per bottle:
180 capsules of 24*8mm
Counter plate's diameter:385mm
Capacity:10-30bottles/min
Size:600*500*700mm
Weight:50kg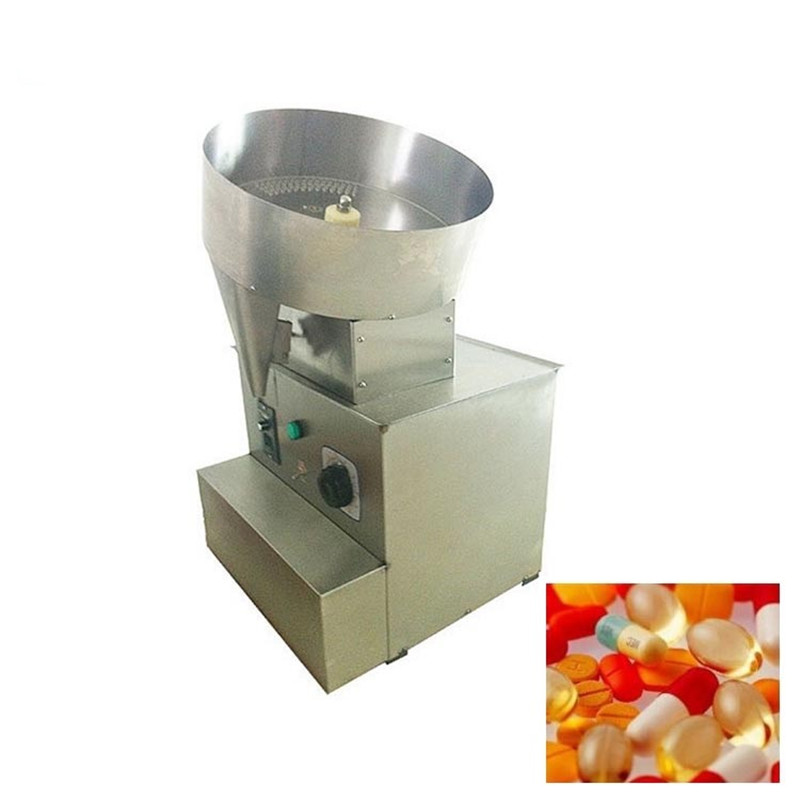 The single-disc capsule counting machine is applied in the small-scale quantitative packing of capsules and tablets, so it is suitable for the small-batch production of medicine manufacturer, scientific research institution and lab.

Applying the flexible transmission as well as the mechanical eccentricity, this present machine can have the counting disc vibrate, and the vibration can be adjusted by adjusting the distance of the eccentricity, stably and reliably; with the simple and scientific design, it's convenient in use, small in size and light in weight.
Technical parameters sheet of Semi-Automatic Capsules and Tablets Counting and Filling Machine.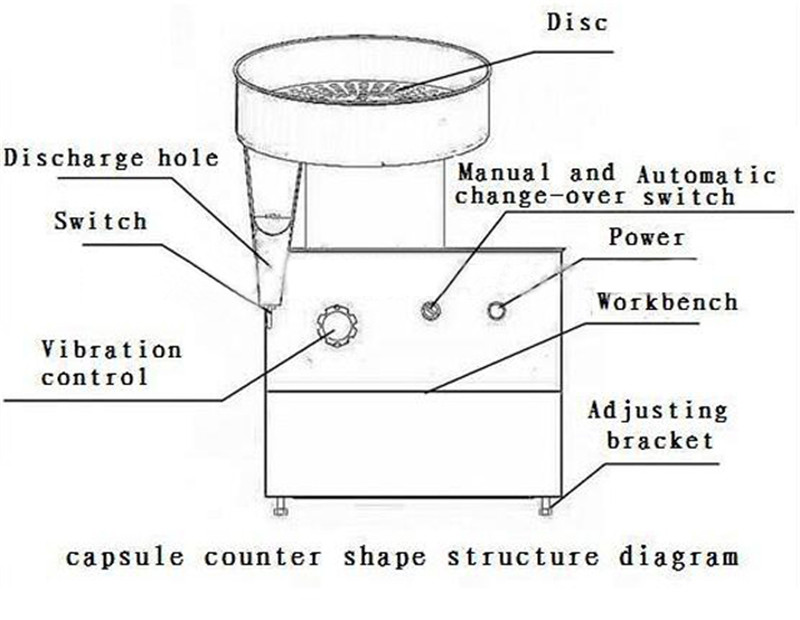 | | |
| --- | --- |
| Output | 10-20 bottles(bags)/min |
| Suitable counting type | Capsule/Tablet |
| Suitable model range of capsule | 00# - 5#(disc will be customized by capsule size and quantity) |
| Power | 220V/50Hz 500W |
| Weight | 50KG |
| Dimension(L*W*H) | 520*520*700mm |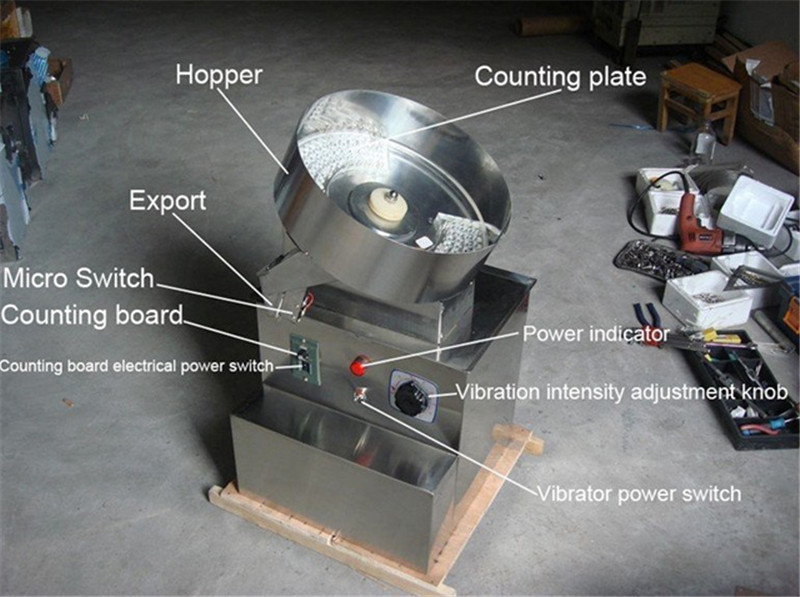 How to operate capsule filling counting sorting machine tabletop :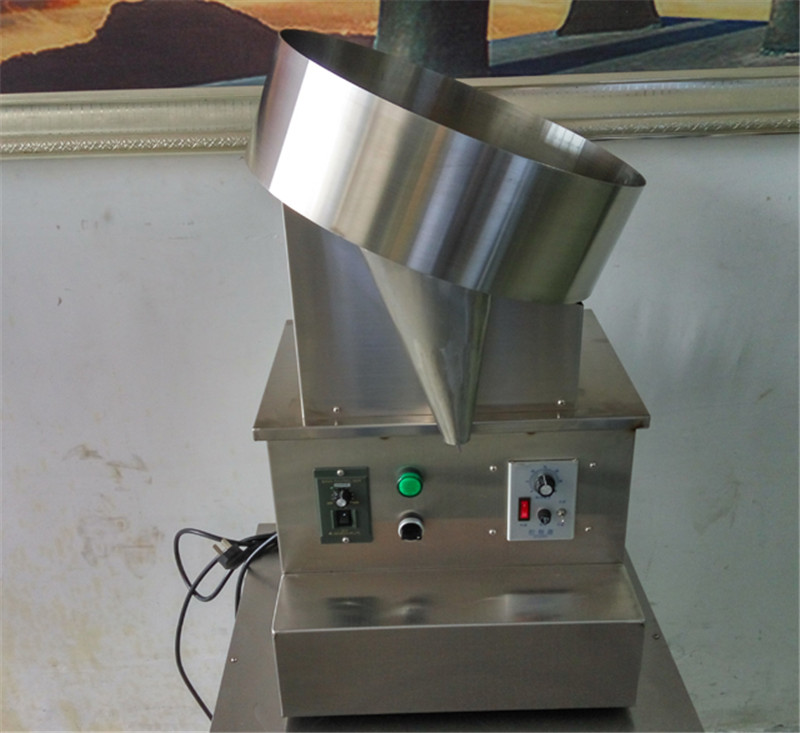 (1) Switch on the power supply, then adjust the vibration quantity (normally, it's not necessary as the machine has been adjusted in the factory), press the switch at the discharge hole and adjust the revolving speed of the counting disc according to the need.
(2) Put a defined amount of capsules or tablets in the machine (The mold of capsule is different from that of tablets, so the amount is defined according to the user's need.); later on, turn on the switch of the vibrating motor so as to let the capsule or tablet on the counting disc fall in the hole of the mold in the required time; then, remove the capsule or tablet piling on the hole of the hole and check whether all the capsules or tablets have fallen in the hole.
(3) While bottling, place the bottle or bag at the discharge hole and touch the switch once slightly to let the counting disc revolve. The counting disc will stop at a proper position automatically. After getting the capsule or tablet, move the bottleneck away. In the meantime, the materials fall in the hole of mold successively, and the next round of the job begins. After the job is done, check whether all the materials have fallen in the hole. Put another bottle at the discharge hole, and repeat the aforementioned work.
(4) The number of the capsule should be the integral multiple of the number of the hole on the mold. For example, if 200 tablets are needed for a bottle while the number of the hole of the mold is 100, then the counting disc needs to revolve two rounds to fill a bottle.
More pictures in details for capsule filling into bottles tabletop model GP-CF02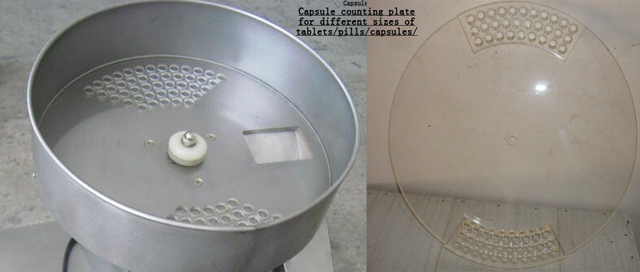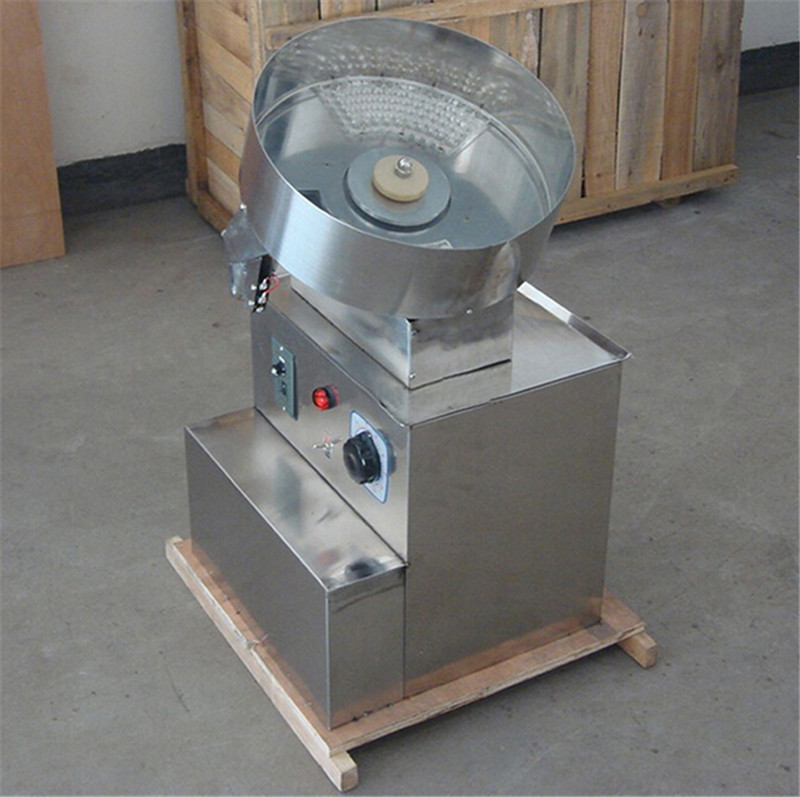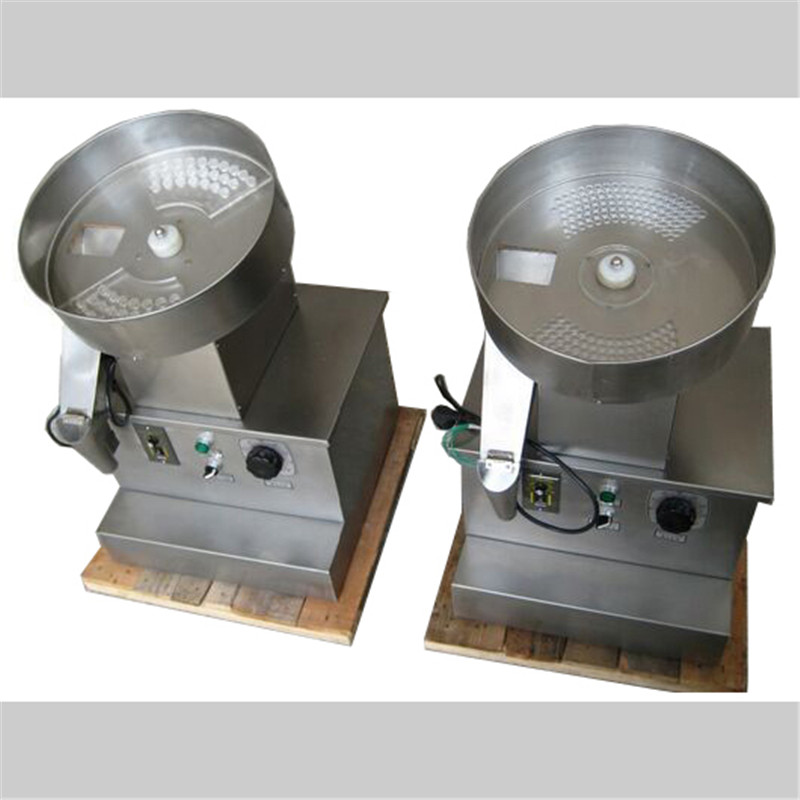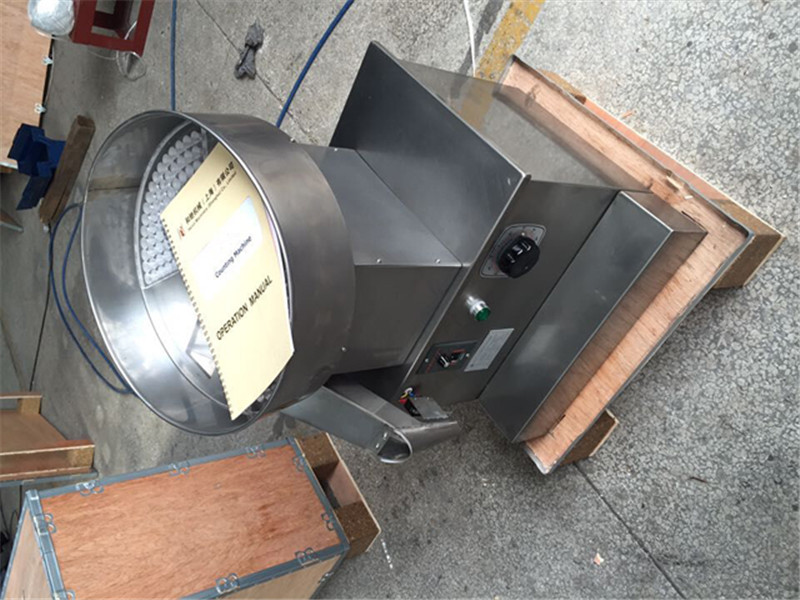 Application scope and products: